6 Things Every Audiophile Needs
For audiophiles, music is a way of life. Music allows you to escape from reality and enter your own world. If you're a true music lover, chances are you already own all sorts of devices that improve your experience. But, with so many new devices hitting the market every year, chances are you could stand to add a few more items to your armory. Keep reading to learn about 6 must-haves if music is your true love.
Wireless Headphones
Having a hi-fi player is useless if you don't have high quality headphones. If you want to experience the best of the best, you don't want to settle when it comes to headphones. Today there are dozens of wireless headphones to choose from including: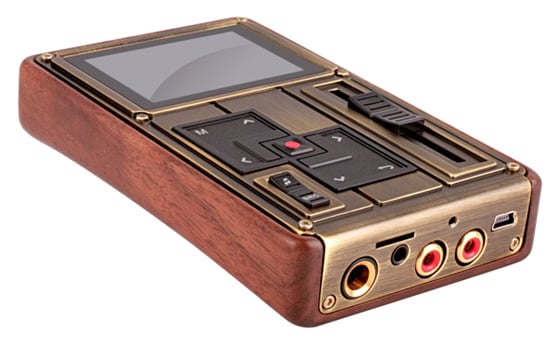 Bose QuietComfort 35 (Series II)
Jabra MOVE Wireless
Sennheiser PXC 550
B&O PLAY by Bang & Olufsen Beoplay H4
Plantronics BackBeat PRO 2
One of the top benefits of wireless headphones is that they're portable and extremely convenient to use. With no wires to carry around with you, using these headphones on a plane, at work, or while you're out and about is as easy as ever. Wireless technology has continued to improve, ensuring that you're able to listen to your favorite songs without the worry of interference, lag, or jitter.
Chord Poly Wireless Streaming Device
The new Chord Poly Wireless Streaming Device is a definite must have for any audiophile. This device connects to the Chord Mojo DAC and creates a high-res wireless network player and streamer that can be controlled by your smartphone. Chord devices feature modular design and functionality, and turn existing devices, such as a smartphone, into a portable music streaming platform. Top benefits of the Chord Poly include:
Portability
High Wifi bandwidth means high quality sounds
Hi-res streaming
Minimal performance limitations
With the Chord Poly, you can create a wireless streaming system that you can take with you anywhere you go.
A Portable Music Player
Most people use their smartphones to stream and listen to music. But, the sound quality isn't usually the best. While smartphones have taken the music world by storm, there is still plenty of room and need for portable media players (PMPs). PMPs not only have much longer battery life, the audio-drivers are superior compared to those used in smartphones. PMPs are able to provide audiophile-grade sound that is crystal clear with just enough depth. PMPs typically offer up to 9 hours of battery life and at least 32GB of space.
Headphone Amplifier
If you have an at-home speaker system, you know that a good amp can improve these speakers trifold. The same improvement can be achieved with a headphone amp. Using top of the line headphones, a good music source, and a quality headphone amp, you can enjoy sounds that are full of clarity, deep in detail, and offer a huge dynamic range.
Be aware that you'll only want to use a headphone amp if your headphones aren't noise-cancelling. These headphones already have a built-in headphone amp and adding a separate external amp won't have a huge impact on your sound quality.
Bluetooth Speakers
We all know there are times when other people around you want to listen to music. From a pool-side party to a relaxing day at the beach, there's no better way to set the mood then to play music out in the open. With a quality Bluetooth speaker (or more than one!), you can bring your music with you wherever you go. Most speakers provide at least 15 hours of play time on a full charge.
For greater flexibility, find a speaker that uses both Bluetooth and WiFi. This way you have the flexibility to use the speaker inside of your home by connecting to your local WiFi while at the same time being able to use the speaker on the go.
Fun Cables
If you're a true audiophile you know that everyday cables just won't do. While the cables you choose won't have a huge impact on sound quality, as a music lover, cables are more than just mere background items that don't matter. One of the best cables for music lover is an Audioquest Diamond USB cable. To let your music lover ways be known, get your hands on a Van Damme 10mm phono cable, marked with eye-catching gold connections. As a true music lover, don't be afraid to stand out from the crowd!
Conclusion
With these 6 items, you can make the best of your music listening and streaming. No matter if you're at home in the comfort of your own studio or on the go. Each of these devices can improve your experience and provide you the highest quality sounds possible. What are your favorite devices in your current musical arsenal? Leave us a question with your recommendations below!