Transform Dull Everyday Things with Rubber Stamp Design
Fancy making a bit of extra cash from the unwanted clutter inside your house? Perhaps you are keen to transform the theme of your home, but don't want to invest too much money or time into the project? With personal stamps, it is possible to revive an old piece of furniture into a quirky piece of art.
That's not all though. Rubber stamp design is quickly becoming a 'thing', not only for artistic and crafty individuals but also, for professionals who want to organize folders in the office, monitor stock and stay on top of everything by stamping dates, addresses and company logos onto documents.
As long as you acquire a quality-made rubber stamp and ink, you can easily transfer the stamped image onto a flat surface for instant impact. So, before you bin formerly useless household items, discover if you can breathe new life into them with personal stamps.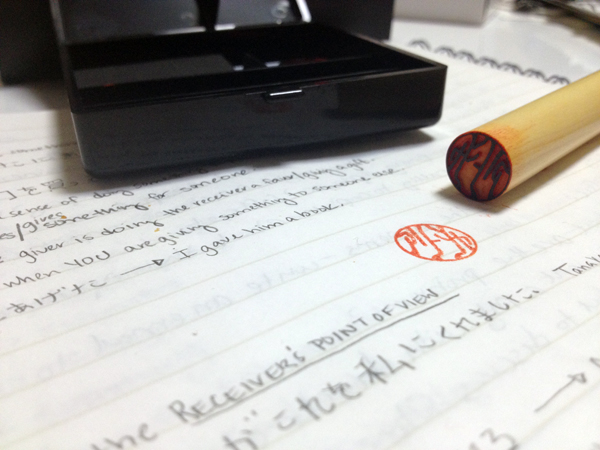 What are rubber stamps and how can I use them?
Rubber stamps are sold in varying sizes and designs. Specially designed to imprint images and/or text onto surfaces, rubber stamps are crafted with a rubber sheet that has been molded in some way.
Here are a few of the most common examples of stamp design:
Clay and Dough – Imprint your chosen text and images into clay or dough, before baking it. This is a fantastic idea if you are a fan of pottery or cake-making. You might also consider stamping your brand logo onto products as a way of building brand exposure, should you plan on selling your creations.
Card Making – Perhaps one of the most common uses for rubber stamps is to mark your cards with a personalized stamp design. Loyalty cards, birthday cards, wedding cards, holiday cards, thank you cards and business cards are a handful of ways in which you can turn a plain piece of card into an object with meaning.
Stock Dating and Numbering – Staying on top of your finances, tax returns and mail can be made easy when you use stamps to mark files with specific numbers and/or dates. After stamping your files, organizing them in folders will be a breeze.
Fabric Design – Make use of old plain t-shirts or rolls of leather by stamping the fabric with the ink color and design of your choice. Curtains, cushion covers and table runners are just three examples of household items you can create using ink and fabric.
Crafts Organization – Do you enjoy getting creative in your spare time? If so, you will know how tricky it can be staying organized. Make life easier for yourself by marking boxes with different stamps. Each stamp should be molded with the name of a specific utensil or material, e.g. one box for ribbons and another clearly marked for glue.
Wall Deco – If you don't consider yourself much of a decorator, sidestep the painting or wallpapering process and instead, directly apply rubber stamps to a clean, painted surface.
Jewelry Boxes – Store your jewels in a box that is equally as eye-catching as the contents. A rubber stamp can be engraved with an image, such as a diamond, and dipped into an ink pad for instant effect.
Tips for Using Rubber Stamps Effectively
The quality of your rubber stamps will make a difference to the finished result of your craft. Once you have chosen a reputable company like Stamptopia to buy stamps from, take the following tips on board to get the most out of your product:
Make sure the stamp is properly inked – An ink pad can be purchased separately or with a stamp as part of a set. Keep in mind that there is more than one type of ink to choose from, such as waterproof ink and hybrid ink, which is usually available in very high-pigment colors. Stamp the rubber face down into the ink pad and apply pressure to ensure the molded rubber evenly covered.
Choose a stamp with a sturdy mount – A strong mount will make a big difference to the way a surface appears after it has been stamped. A wobbly mount may cause the ink to spread undesirably. Avoid buying stamps with foam mounts and instead, opt for rubber stamps with an acrylic or wooden handle.
Press the stamp firmly onto the surface – No matter how accurately you position the stamp, there is still a risk of it shifting and smudging. Refrain from applying the stamp if you are shaking or feel unsteady. Touch in the center to begin with and slowly apply pressure to the edges.
Clean the stamps after each use. Even if you only plan on using the stamp once, the same amount of ink should be dabbed knto the rubber. To remove any excess in, press the stamp onto a clean surface (like paper) multiple times, before discarding the marked surface. Use a dry piece of paper or wet wipe to completely clean the rubber.
Have you used rubber stamps in a recent project?  Share your projects in the comments.